Now Tiger is finally free to do what with who ever!! Elin is probably ready to move on with her life and look to a happier future!
http://www.people.com/people/article/0,,20414961,00.html
Tiger Woods and Elin Nordegren's Divorce Is Final
By Steve Helling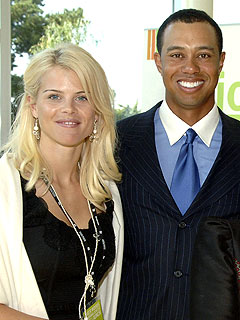 After months of speculation, the marriage between Tiger Woods and Elin Nordegren Woods is officially over: The couple were present at Bay County Circuit Court in Panama City, Fla., Monday for the execution of their divorce agreement.
"We are sad that our marriage is over and we wish each other the very best for the future," they said in a statement released by Nordegren's Virginia-based law firm of McGuireWoods. "While we are no longer married, we are the parents of two wonderful children and their happiness has been, and will always be, of paramount importance to both of us."
The documents do not reveal details of the split, but the couple's statement also says, "Once we came to the decision that our marriage was at an end, the primary focus of our amicable discussions has been to ensure their future well-being. The weeks and months ahead will not be easy for them as we adjust to a new family situation, which is why our privacy must be a principal concern."
The settlement – division of property and assets – was undisclosed, but varying reports have suggested that Elin, 30, could receive anywhere from $100 million in assets to as much as five times that figure. Sources have previously told PEOPLE that custody was the key issue for both, and that the couple wanted to share custody of their two children, Sam Alexis, 3, and Charlie Axel, 18 months.
Whatever the terms of the divorce are, they have likely changed over the past few months. Sources say that although Elin had signed a prenuptial agreement, it was renegotiated after the sex scandal that derailed Tiger's personal life and professional career.
The split comes as little surprise to those closest to the 34-year-old Woods.
Shortly after the November car accident outside his family home, reports emerged that he had been carrying on several affairs. After he admitted his infidelities, he put his golf career on hold while he attended what was described as sex rehab in an undisclosed location.