I think that they are just so cute together! Hopefully they have a good run at their relationship!
http://www.peoplestylewatch.com/people/stylewatch/package/gallery/0,,20449766_20469511,00.html
Party Time! Stars Celebrate Oscar
Justin & Selena! Jon Hamm! Emma Roberts! See how the stars stepped out to toast Hollywood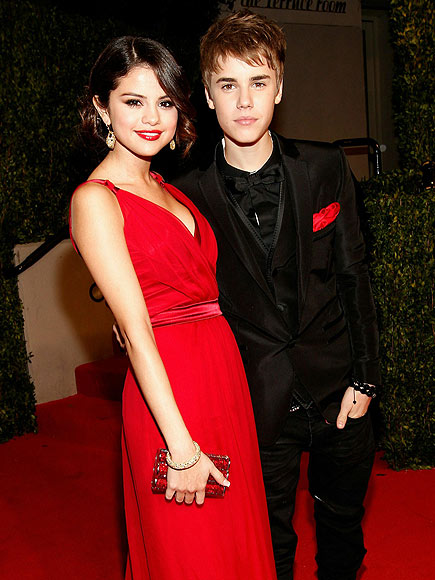 OFFICIAL OUTING
Are they trying to tell us something? Selena Gomez and Justin Bieber seemingly put relationship rumors to rest as they make a color-coordinated entrance at the Vanity Fair party Sunday night.