Bad 'Business Decision'… probably not the best choice of words for Kim! She wasn't expecting such a backlash maybe because everything was so over the top that people feel like you couldn't stick it through just a bit longer! But at the end of the day you still have to do what makes you happy and that's what she said she did!
Do you think it was a sham or that she did get caught up with everything??
http://www.people.com/people/article/0,,20564048,00.html
Kim Kardashian: Don't Call My Marriage a 'Business Decision'
By Liz Raftery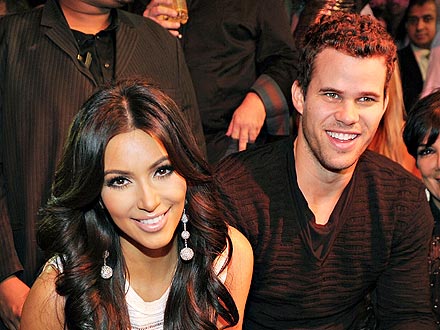 Kim Kardashian and Kris Humphries
Denise Truscello /WireImage
Thanks for liking PEOPLE's "Kim Kardashian: Don't Call My Marriage a 'Business Decision'". Like PEOPLE on Facebook for breaking news, celebrity pictures, exclusive deals and more!
Responding to critics who said she profited off of her 72-day marriage to Kris Humphries, Kim Kardashian quipped Monday that filing for divorce from the New Jersey Nets star was "a bad business decision."
"If you really think about it, if [the marriage] was a business decision, and I really made all that money that everyone was claiming that we made off this wedding, and if the wedding was fake and just for TV … I'm a smart business woman. I would have stayed married longer," Kardashian said sarcastically, while appearing as Kelly Ripa's co-host on Live! With Kelly Monday morning. "This was a bad business decision. If you really think about it, it doesn't make sense."
Kardashian, 31, told Ripa, she fled to her mother's house with two pairs of sweatpants and a pair of pajamas immediately after filing for divorce. Since then, she said, she's been splitting her time between her mom's and her sister Kourtney's house.
"I really did some soul-searching, and I needed that," she said. "I needed to just be with the family."
The socialite and reality TV star, who called herself as a "hopeless romantic," told Ripa she was surprised by the vitriol her divorce inspired.
"It's been a hard couple of months," Kardashian admitted. "I really didn't think that following my heart would create this much backlash."